Make Purchases with a Simple Swipe or Tap
You may have carried cash or your check book in your back pocket or purse for years. However, a debit card from Boone County Bank gives you the same benefits PLUS some:
Helps you make purchases in person, by phone and online
Tap to Pay wireless transactions are faster and easier
EMV chip technology keeps your transactions secure
Each transaction is recorded electronically and shows up within your Online Banking account – no need for checkbook balancing
Lightweight card slides right into your wallet – no bulk or added weight
We also offer Fraud Monitoring Service for your debit card as another layer of security.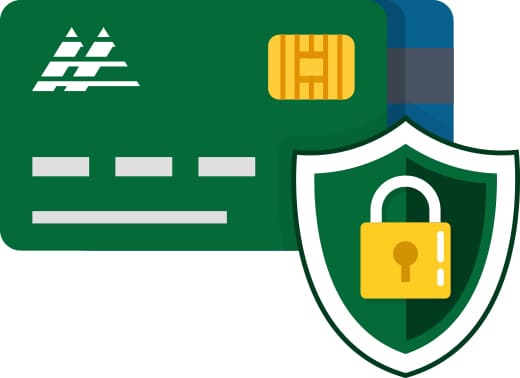 Fraud Monitoring Service Information (PDF)
---
Report a Lost or Stolen Card 24/7
If your card has been lost or stolen, call 1-800-523-4175 immediately to put a freeze on your card.
---
Online International Purchases
Some online transactions have restrictions if the seller is outside the United States. Please call your local branch if you have any questions.
---
Debit Card Resources
To activate a new MasterCard® debit card: call 1-866-985-2273
To change the PIN on your MasterCard® debit card: call 1-866-985-2273